Here are a few handhelds that I know about:
The Bittboy PocketGo is a very tiny device (12cm in length) and I have bought two: one from Amazon.de for 40 Euros (w/ 8GB card) and the other from RetroMimi.com for 36 Euros (w/ 32GB card). For purchase from RetroMimi people reported on reddit that they normally received their device after about 20 days after order, but surprisingly I got it within a week (maybe they have a stock in Germany).
There are a dozen of Youtube videos on PocketGO, mostly in favourite of its built quality and vivid display, but also reporting the screen tearing issue. However, with the updated firmware (v1.3) the screen tearing issue has been fixed, so the tiny device is a perfect one for on-the-go GBA NES emulation. The IPS screen is surperb, with better colour than the Game HAT (and much better than TN panel as in the LDK Landscape):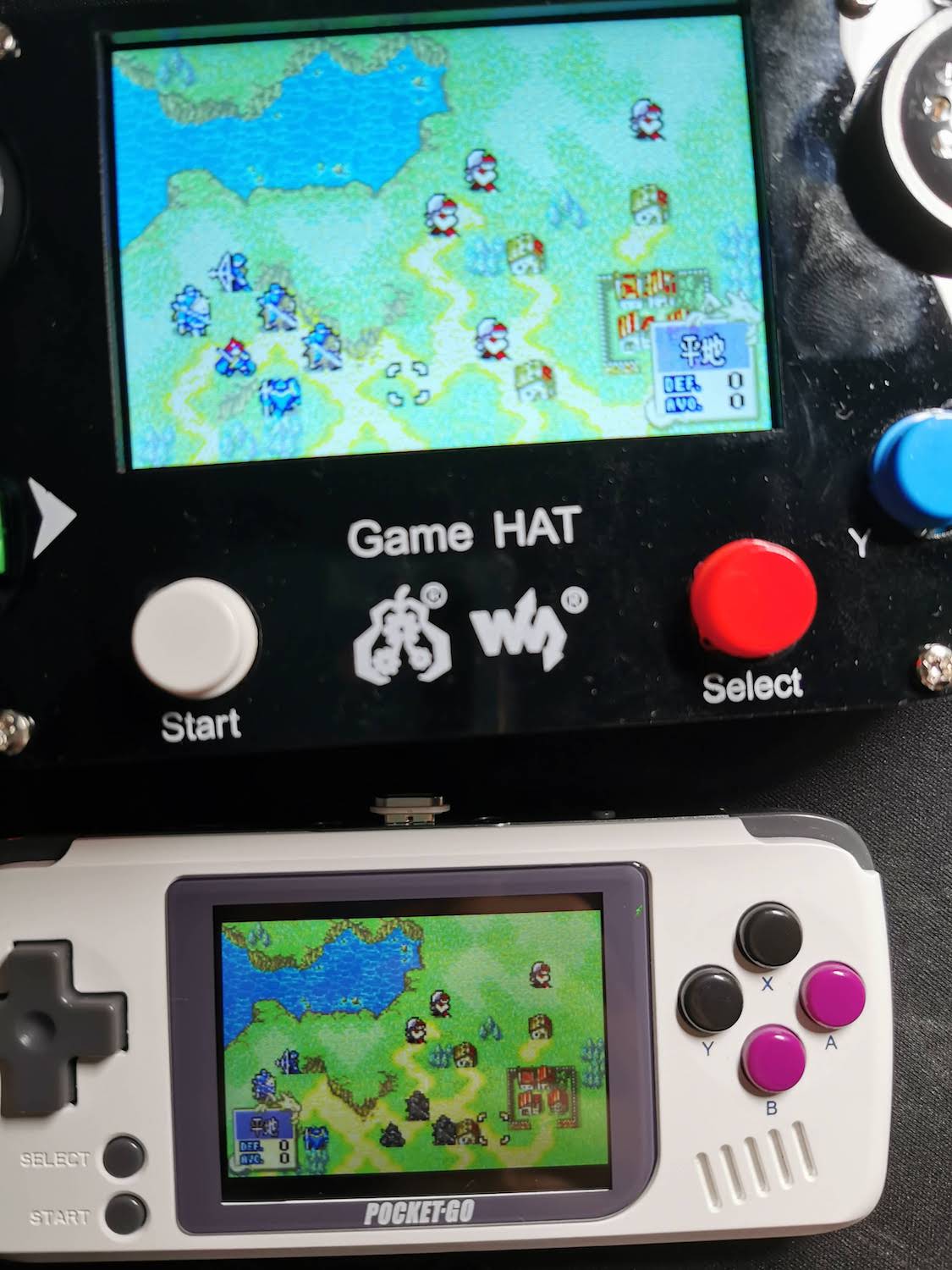 For Arcade games the Bittboy PocketGo use Mame4all 0.37b5 which emulates 2270 romsets. Unfortunately my favourite Guardians/Denjin Makai (1 & 2) are not in the support list.
The other downside of PocketGo is that it's screen is a bit too small (2.4") and might not be suitable for long time gaming, but this is a comprise for super portability.
I also got the Waveshare Game HAT, whose Joystick is excellent for action games but the holding is not very comfortable.
The upcoming RG350 and new PocketGO are most promising, featuring on larger IPS screen, faster processor, more buttons, and better battery life. Their price might come to the 100 range. By this price tag people might also think about modded PSP and PSV instead.
Update 02.10.2019: I just realised that there is also a Retro Game 350H (GK350H) that was just out for 399RMB. Similar to the new PocketGO (miyoo) it has 3.5" IPS screen and > 2000mAh bettery. The keys and joystick are the most appealing to be comfortable than RG350.